Electrical Submersible Pumps
by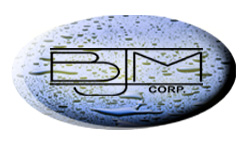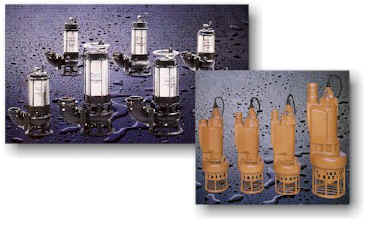 TOP PERFORMANCE AND EXCELLENT QUALITY
Pictured in the first photo on the right are BJM's S/SK-Series pumps. The S-Series pumps have non-clog, open vane impellers designed for high volume and lift performance. All pumps feature double mechanical seals which work in a separate oil chamber. S-pumps also have built in overload protection against overheating and low or high amperage.
The second photo shows the BJM KZN-Series. These heavy duty submersible pumps are designed to tackle the toughest conditions. An agitator stirs up the sand, solids and slurries to prevent the pump from clogging. The KZN pumps are made from high quality steel materials. It features heavy duty wear resistant impellers, agitators and dual mechanical seals. Typical applications are muddy water, mill scale, dredging and construction, coal oil runoff, fily ash, coke fires, sewer system drainage and settling ponds.
BJM's range of pumps include sizes from 1/6th to 15 H.P. with each designed for one or more applications. The line encompasses pumps for dewatering, effluent water removal, sewage or industrial waste applications, and pumps with agitators, grinding or shredding action. Contact us for more information and literature on a specific submersible pump designed for your application.
The Fluid Equipment Group
A Division of B.L. Mullen & Associates, Inc.
PO Box 582 - 2265 North Highway 16 - Denver, NC 28037

Phone: 704-489-2006 Fax: 704-489-0059
Sales@fluidequipment.com